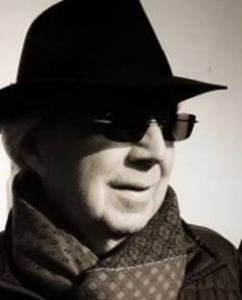 Daniel Farrell, who brought Antiques Roadshow to America & set up the US. offices of Antiques Collectors' Club,  died August 16th, 2021 at Mass General Hospital in Boston. He was 74 years old.
Mr. Farrell conceived the Roadshow idea after seeing the television program on the BBC and believed it would be widely popular for an American audience. The PBS television show is now in its 26th season.
Mr Farrell went on to work with Diana Steel, founder of the publishing house Antique Collectors' Club (now ACC Art Books), and set up their US offices in 1990, publishing books about art and antiques and handling North American sales and distribution for numerous British and European art publishers. Mr Farrell also organized the Art Book Fair in New York, an expo for art book publishers and enthusiasts, which was held for several years at the Metropolitan Pavillion in NYC.  Mr Farrell went on to acquire the notable US art publisher Hudson Hills.
Mr. Farrell, Dan to his many friends around the world, was a regular fixture at book fairs in the US and Europe.  His knowledge of the trade and the US sales potential of often obscure European art books was legendary.  Most notable was his sense of humor and his great company.  He will be deeply missed by friends and colleagues.