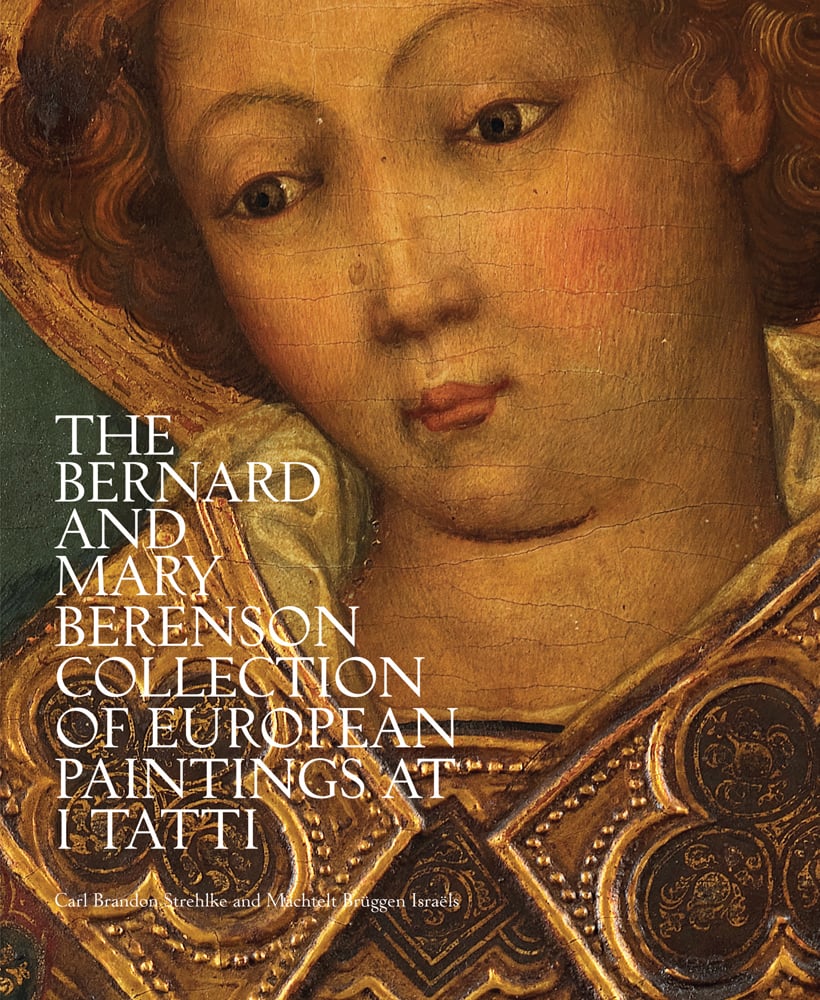 Bernard and Mary Berenson Collection of European Paintings at I Tatti
Log in
to add this to your wishlist.
Share This Book...
The fully illustrated scientific catalogue of the collection of Bernard Berenson, the major American art historian of the 20th century, held at Villa I Tatti (Florence)
Berenson was so inflential that his four major books were referred to as "the four gospels" by English-speaking art historians. The essays in the catalogue will shed more light on this pivotal figure of art history
The previous catalogue was published in 1962 (in Italian) and has been out of print for a long time
Full Description
Edited by Carl Brandon Strehlke and Machtelt Brüggen Israëls, The Bernard and Mary Berenson Collection of European Paintings at I Tatti surveys the 149 works assembled by the Berensons for their home in Florence from the late 1890s through the first decades of the twentieth century at the time that they were making their mark on the world as connoisseurs. The catalogue presents a privileged window on the Berensons' intellectual interests through the objects they owned. The entries, written by an international team of art historians, take full advantage of the extensive correspondence from the Berensons' friends, family, and colleagues at I Tatti as well as the couple's diaries and notations on the backs of their vast gathering of photographs. All the entries are lavishly illustrated with full scholarly and technical accountings of the objects. There are also 17 illustrated reconstructions of the original contexts of panel paintings. The catalogue includes essays on the progress of the Berensons' collecting, their love for Siena, the Sienese forger Icilio Federico Joni, the critic Roger Fry, and René Piot's murals at I Tatti, as well as a listing of 94 pictures that were once at I Tatti including donations made to museums in Europe and America.
Contents:
Preface Lino Pertile; Acknowledgments – Carl Brandon Strehlke and Machtelt Israëls; Note to the Use of the Catalogue; Abbreviations; Glossary of People in the Berenson Circle Mentioned in the Text; Section I: Introductory Essays and Entries 0 to 111; Essay I: "Bernard and Mary Collect: Pictures Come to I Tatti" – Carl Brandon Strehlke; Essay II: "The Berensons and Siena" (working title) – Machtelt Israëls; Essay III: "Passions Intertwined: Art and Photography at I Tatti" – Giovanni Pagliarulo; Entries: Paintings from the 14th to 18th century – Plates 0 to 111; Section II: Fakes; Essay IV: The Berensons and the Sienese Forger Federico Ioni – Gianni Mazzoni; Entries: Fakes – Plates 112 to 116; Section III: Roger Fry; Essay V: "Roger Fry and Bernard Berenson" – Caroline Elam; Entry: Fry – Plate 117; Section IV: René Piot; Essay VI: "A Failure: René Piot and the Berensons" – Claudio Pizzorusso; Entries: Piot – Plates 118 to 131; Section V: The Berensons, Family and Friends; Entries: Portraits – Plates 132 to 138; Entries: Miscellanea – Plates 139 to 148; Appendix: Paintings Formerly Owned by the Berensons – Carl Brandon Strehlke and Machtelt Israëls; Bibliography; Photo Credits; Index.
Specifications
Publisher

ISBN

9788897737636

Published

11th Nov 2015

Binding

Hardback

Territory

USA & Canada

Size

10.04 in x 12.01 in

Pages

804 Pages

Illustrations

180 color, 40 b&w