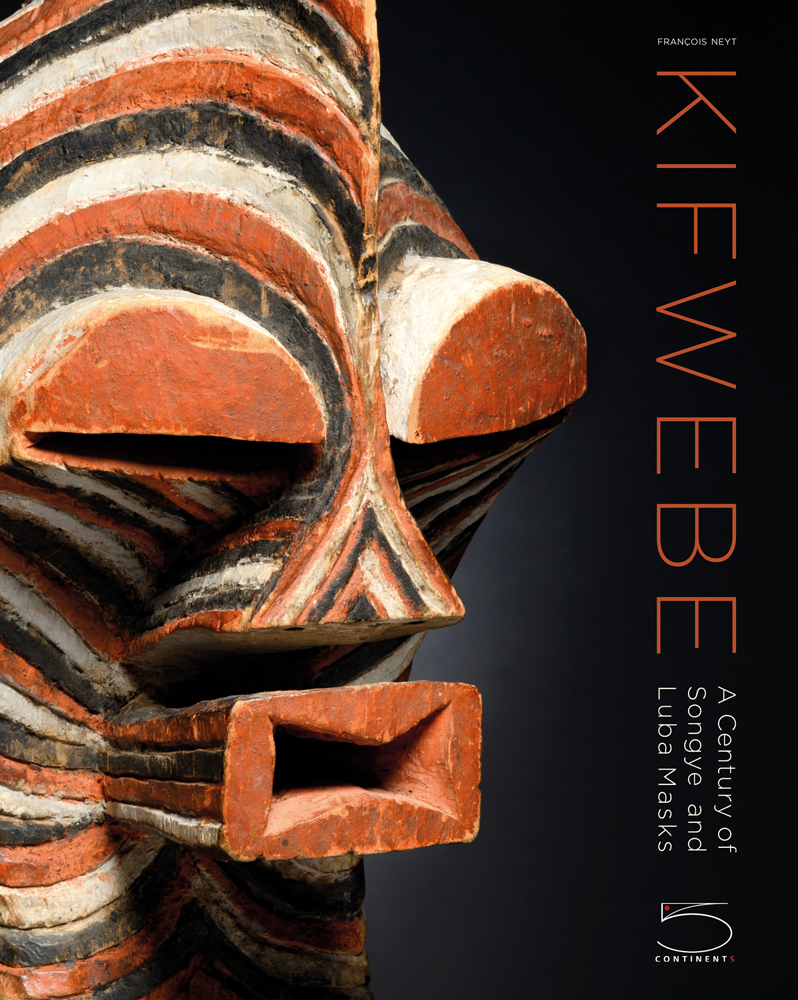 Kifwebe
A Century of Songye and Luba Masks
Log in
to add this to your wishlist.
Share This Book...
Offers a fresh perspective on the Songye and Luba through the study of the Woods Davy Collection
Presented in hardback with jacket
Full Description
Kifwebe masks are ceremonial objects used by the Songye and Luba societies (Democratic Republic of Congo), where they are worn with costumes consisting of a long robe and a long beard made of plant fibres. As in other central African cultures, the same mask can be used in either magical and religious or festive ceremonies. In order to understand Kifwebe masks, it is essential to consider them within the cosmogony of the python rainbow, metalworking in the forge, and other plant and animal signs. Among the Songye, benevolent female masks reveal what is hidden and balance white and red energy associated with two subsequent initiations, the bukishi. Aggressive male masks were originally involved in social control and had a kind of policing role, carried out in accordance with the instructions of village elders. These two male and female forces acted in a balanced way to reinforce harmony within the village. Among the Luba, the masked figures are also benevolent and appear at the new moon, their role being to enhance fertility. Although the male and female masks fulfil functions that do not wholly overlap, they do have features in common: a frontal crest, round and excessively protruding eyes, flaring nostrils, a cube-shaped mouth and lips, stripes, and colours. Art historians and anthropologists have taken increasing interest in Kifwebe masks in recent years.
François Neyt
is professor emeritus at the Catholic University of Louvain and has also taught at the Official University of the Congo. François Neyt has published several works on African art, including
La Grande Statuaire hemba du Zaïre; Arts traditionnels et histoire au Zaïre; Luba. Aux sources du Zaïre; La Redoutable Statuaire songye d Afrique centrale; Fleuve Congo; Fétiches et objets ancestraux;
and
Trésors de Côte d Ivoire
.
Allen F. Roberts
is Distinguished Professor of World Arts and Cultures at the University of California, Los Angeles. His studies of sub-Saharan African humanities include
A Dance of Assassins: Performing Early Colonial Hegemony in the Congo
(2013) and, with his late wife Mary Nooter Roberts,
Visions of Africa: Luba
(5 Continents, 2007).
Kevin Dumouchelle
earned a PhD in Art History and Archaeology from Columbia University. His doctoral research in Ghana examined architectural modernity in Asante. In 2016, he joined the National Museum of African Art. He has written books and articles on a range of topics and curated exhibitions on both contemporary and historical African art.
Woods Davy lives in Venice, California. For the past 30 years Davy has worked with stone in unaltered states, either from the sea or the earth, incorporating them into assemblages of precarious balance that appear to be in flux. He might be thought of as among the first 'green' Postmodern artists. His work is included in many museums and institutions, as well as numerous public and private collections throughout the world. H. Kellim Brown holds an MA in African Art History. In 2008 he held a research position at Portugal's National Museum of Ethnology focused on Angolan traditional art production. His work among the Lega in 2011 led him to further investigate ethnicities of the northern Democratic Republic of Congo from 2012 to 2015, yielding a recently published essay in Congo Masks: Masterpieces From Central Africa (2018).
Specifications
Publisher

ISBN

9788874398645

Published

14th Feb 2020

Binding

Hardback

Territory

USA & Canada

Size

9.84 in x 12.2 in

Pages

368 Pages

Illustrations

287 color