New memoir by David Bowie's friend Geoff MacCormack
ACC Art Books has announced a new memoir by one of David Bowie's closest friend of over 60 years, Geoff MacCormack.
Geoff MacCormack, singer, songwriter and producer, has signed with ACC Art Books to publish his memoir, due for publication in Spring 2023.  His engaging story will chronicle the author's childhood in Bromley where he met David at the age of eight, quickly forming a bond over their mutual love of music – especially the brand new sounds coming from America in the 1950s.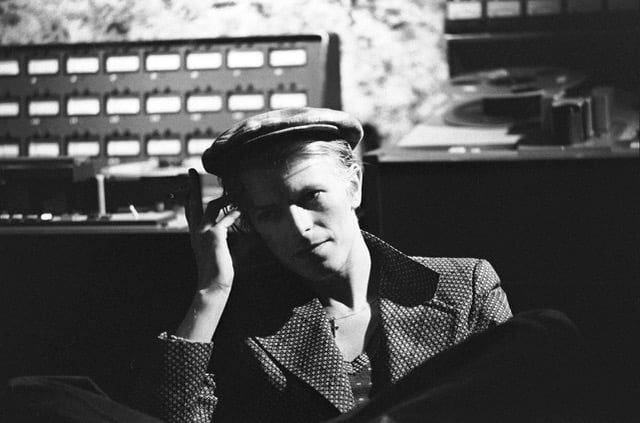 Years later, MacCormack writes, his old school pal 'phoned him and urged him to work with him'.  Within weeks, MacCormack was sailing to New York with David Bowie. "Just suppose your Brilliant Pal said: 'Will you join my band (The Spiders from Mars) and come on tour? And then, just suppose, your Brilliant Pal said: 'Would you mind being a (Diamond) dog?' That's what happened to me."
James Smith, Publisher of ACC Art Books, said: "This unique story, told with humour and incredible insight, details the author's adventures on-and-off the road with David Bowie – his childhood friend. We're incredibly proud to be publishing Geoff's book and know fans, old and new, will be as enthralled with his book as we all are."
Alongside his memories, MacCormack will also open his archive of photography from his travels, which feature images of David Bowie throughout. His recent exhibition of his work at the Brighton Museum & Art Gallery, 'Rock 'n' Roll with Me, Bowie/Cormack 1973-76' was both a critical and commercial success with plans to travel the exhibition in the works.
Geoff commented: "I am very happy to be working with the team at ACC, who will not only publish my words but also my photos with great care. I'm excited to share my memories with the millions of people who loved my Brilliant Pal."